At Home is a Japanese company offering real estate information services to those searching for real estate agents or properties.
Currently, over 57,000 locations are members of At Home's real estate information network that is among the largest in Japan.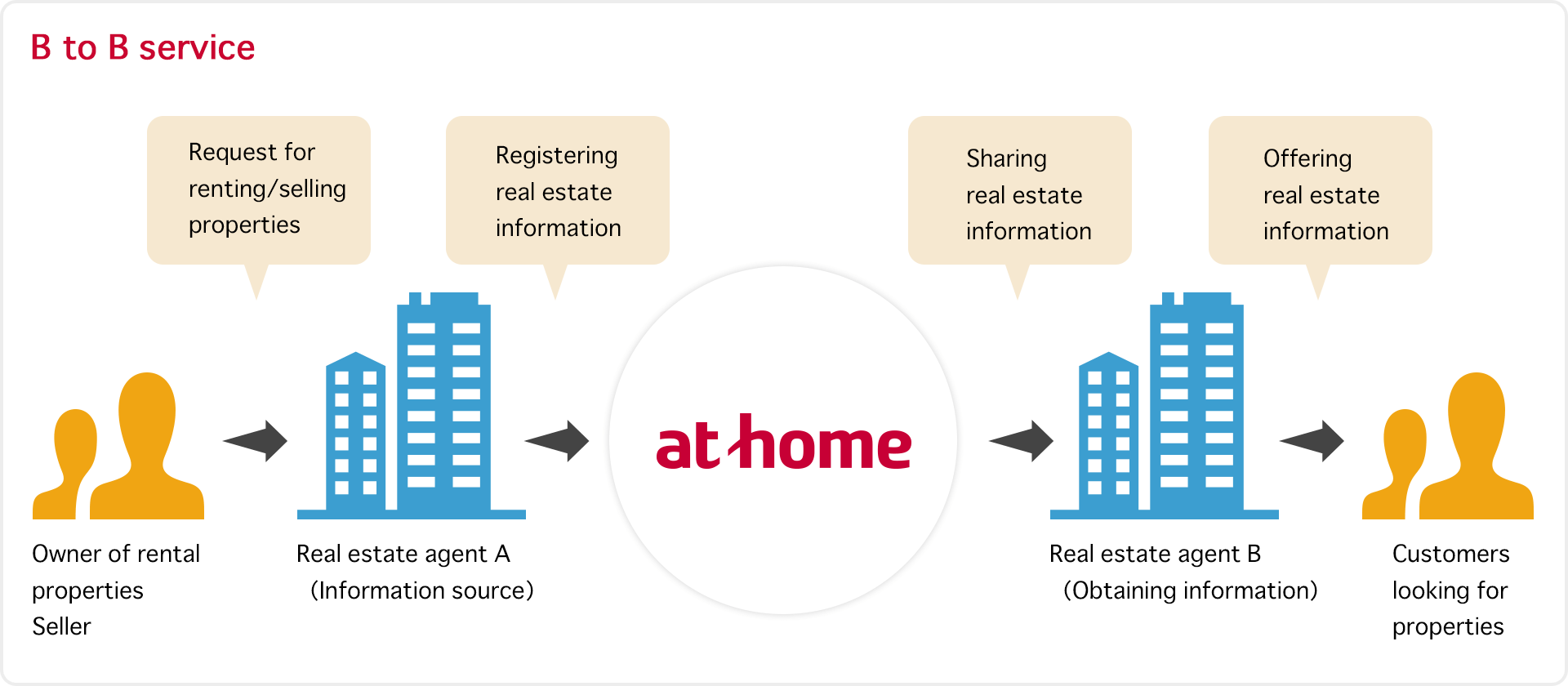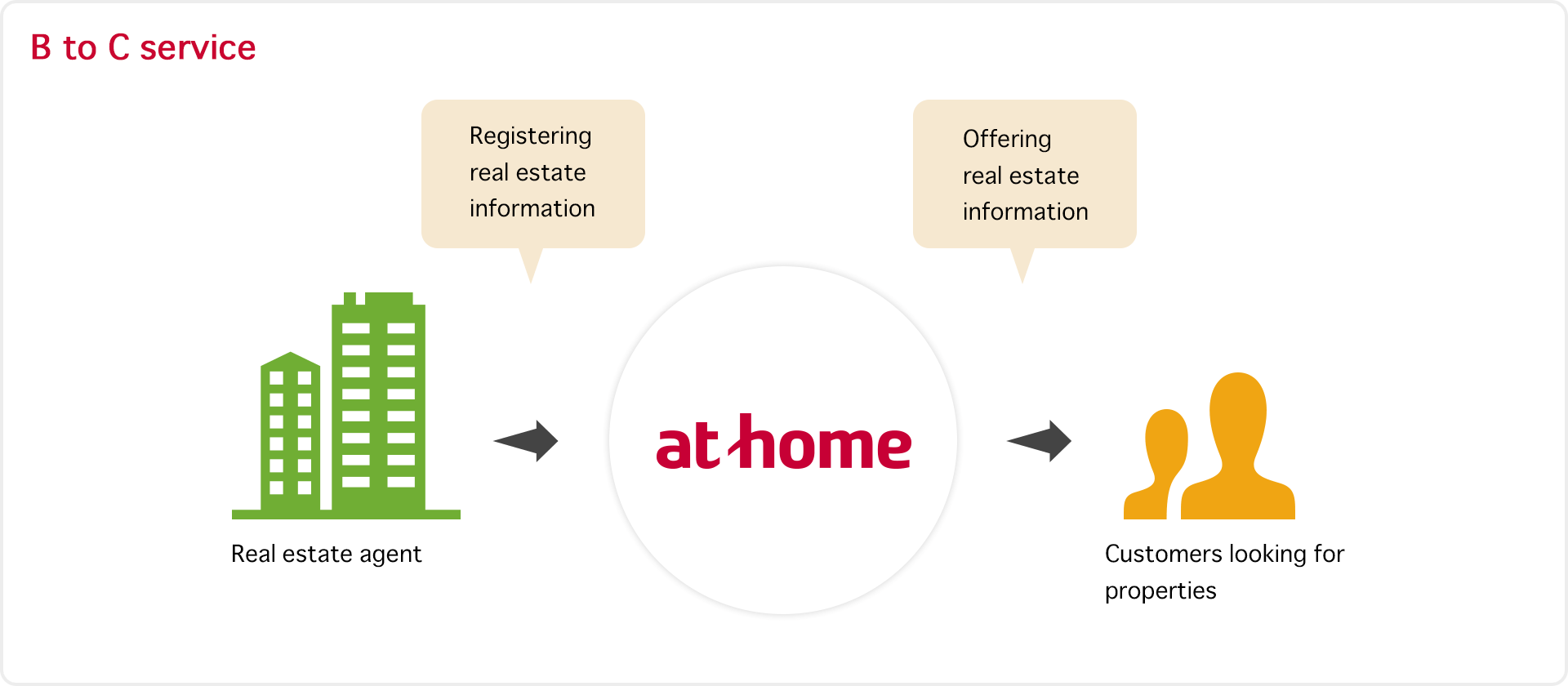 At Home has developed an information network with real estate agents and established a system for those companies to share information about properties around Japan. With this system, real estate agents providing information are quicker to sign contracts and real estate agents receiving information can handle a greater number of properties. In addition, customers looking for properties get information for many places all at once by visiting a single real estate agent.
This system was created for the first time in Japan by At Home in 1967. At Home staff walked to each real estate agent around the country, collecting information and creating flyers with that information, which our staff then began distributing. As technology has progressed and lifestyles have changed, At Home has developed various information technology services as well.
As a leading company of real estate information services in Japan, we will continue striving to support real estate agents, consumers, and all real estate-related parties and further develop the real estate sector in Japan. Information received